The History of the Wearside League
Presidents
The honour of being the first president of the Wearside League was bestowed upon Major Ernest Vaux.
The Major's grandfather, Cuthbert Vaux founded the famous brewery in 1805. Not only does the brewery still exist today, but now sponsors the Wearside League.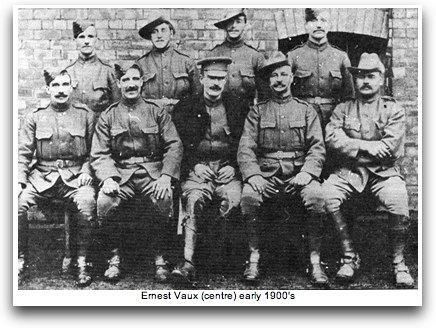 At the end of Vaux' s presidency of the Wearside League he left for South Africa to fight in the Boer War. Commanding the Maxim Gun Detachment (made up of men from the region) the major took part in over 80 engagements. He was mentioned in despatches on more than one occasion and he was promoted to the rank of Captain.
On June 12th 1901, at a special meeting of the Town Council, Ernest Vaux was among a number of veterans of the war who were made Honorary Freemen of the Borough. The family brewery celebrated Ernest's return by brewing the famous "Maxim Ale" in his honour. This was thought to be the first bottled brown ale in the country. In 1938 this was re-named "Double Maxim" and is still on sale today, yet another reminder of the Wearside League's first president.
In the years following Vaux's departure, the League presidency was held by a number of Sunderland M.P.'s. Pemberton, Stuart, Greenwood and Raine were all Parliamentarians when taking up office.
In 1939 this tradition was ended with the election of Lieutenant Colonel Reed, who was to remain as League president for over thirty years.
In 1964 Bob Wood Jnr. took over the presidency, after being League chairman for ten years.
Since 1984 the League president has been Charles Thomas, who is also a vice-president of the FA. He is the former manager of South Shields, Horden and Shildon.