The History of the Wearside League
1950s
The title of outstanding Wearside League club of the 1950s must go to Shotton CW. Three League championships were won in 1953-54, 1955-56 and 1956-57seasons. In between the first two successes Shotton also took the Monkwearmouth Charity Cup. For one four-year period the League Challenge Cup was completely dominated by the club. From 1953-54 to 1956-57 Shotton won four successive competitions (still a record).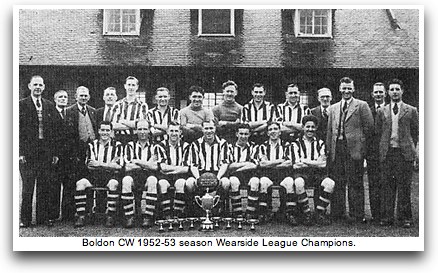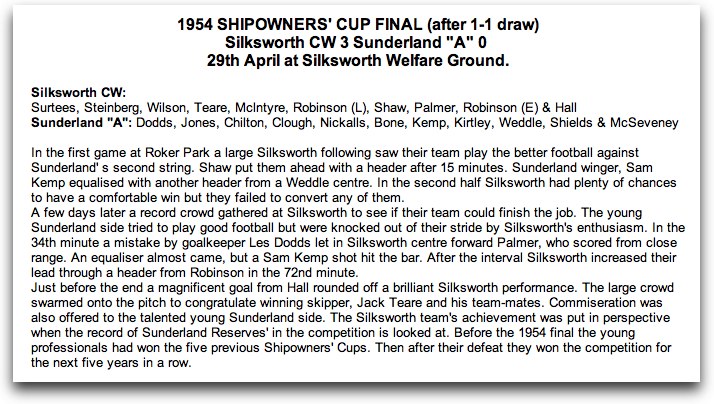 At the end of the 1958-59 season, Blackhall CW had to drop out of the League because of lack of funds. Workmen at Blackhall Colliery used to subscribe a 2d levy for the sport section of the welfare scheme. This used to produce £975 a year, about £18 a week. A reduction in the number of contributors had reduced this figure to about £15 a week and the club had been running at a loss for a few seasons prior to their decision to leave.
This was a problem faced by an increasing number of colliery welfare clubs during the following decade.