The Wearside League Challenge Cup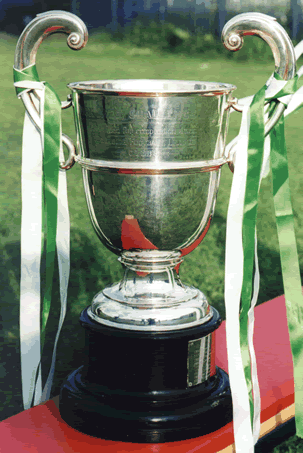 The 1932-33 season saw the inauguration of a new competition: the Wearside League Challenge Cup. The first competition produced an extraordinary climax, as it took three games before a victor emerged.
Easington CW and Seaham CW met in the final at Horden on May 3rd. Easington took the lead through Nisbett but Lloyd grabbed an equaliser. Dobson restored the lead and then Heslop scored Seaham's equaliser with the last kick of the match.
The replay took place at Murton two days later. Again, there was little to choose between the two teams, with neither side scoring in normal time. In extra time Easington's Dobson broke the deadlock. With less than three minutes of the game remaining Thompson beat the Easington goalkeeper with a free kick from outside the box, but the ball came back from the crossbar. To the surprise of everyone the referee awarded Seaham a goal. Several of the large crowd rushed on the pitch but the goal stood and the game finished all square.
As the season had finished the second replay was held over until the start of the new season. The third attempt to get a result was held at Easington on August 26th.
Unfortunately, the League Challenge Cup went missing while in the possession of the 1990-91 winners, Dunston Federation Brewery. A replacement trophy had to be presented to IFG Roker when they won the 1991-92 competition.